We will be delivering meals on Thursday, November 24, 2022 at 11:00am, 12:00pm, and 1:00pm to addresses in the cities of Onalaska, Brice Prairie, and Holmen only. Deliveries are free of charge.
Request Your Thanksgiving Meal Delivery
It's after 5:00pm on Tuesday, November 22. Meal delivery requests have been closed for 2022. However, you can still come to the Armory in Onalaska at 910 Oak Forest Drive on Thursday, November 24, 2022 for in-person dining, or you can get your meal to go, from 11:00am – 2:00pm.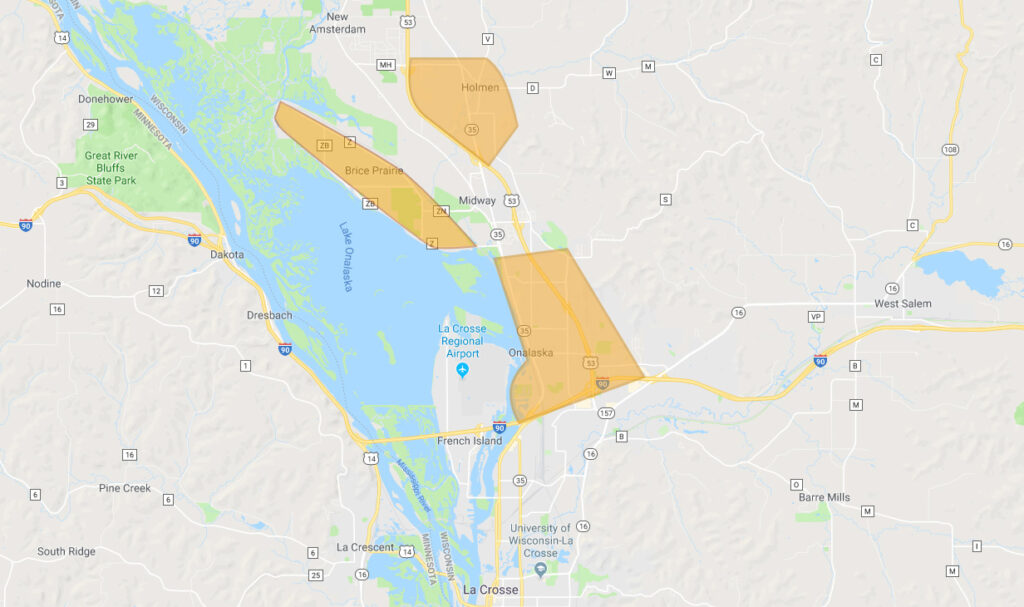 Do You Live In La Crosse?
If you live in the City of La Crosse, we are unable to deliver to you, but you can get a delivery from the La Crosse Community Thanksgiving Dinner.